How to make a Frappuccino
A Frappuccino is a blended coffee drink made with coffee or espresso, milk, ice, and customizable ingredients like syrups and whipped cream, creating a smooth and creamy texture.
Cold
Total time: 8 min
Medium
For 1 serving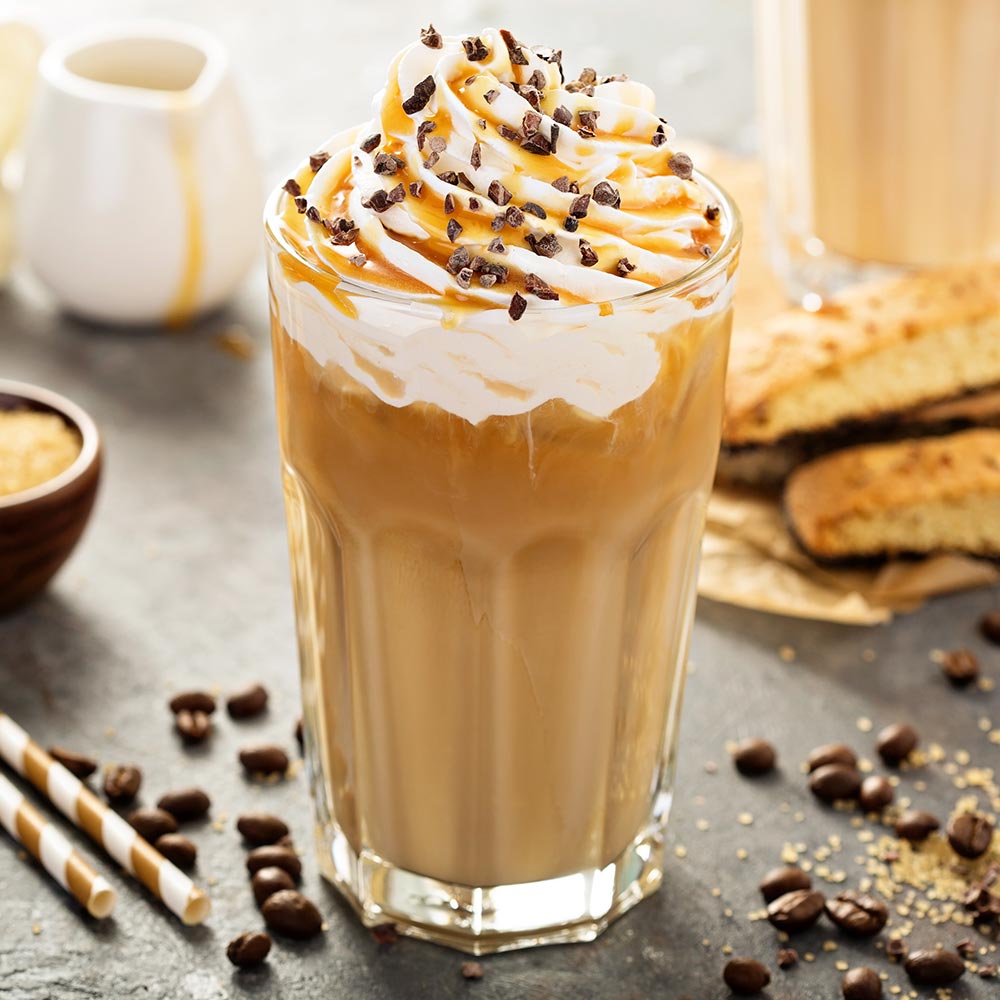 For your summer coffee you'll need
1 cup of strong brewed coffee, cooled
1/2 cup of milk
1/2 cup of ice
2 tablespoons of sugar
Whipped cream (optional)
Steps to make a perfect coffee drink
Brew your preferred coffee and let it cool.
Add the cooled coffee, milk, ice, and sugar to a blender.
Blend the mixture until it is smooth and creamy.
Pour the Frappuccino into a glass.
Top with whipped cream (optional).
Customize it by replacing sugar with your favorite syrup!
Like this recipe? Share it with friends!
Shop perfect coffee for this recipe