How to make a Cherry Coffee
The Cherry Coffee drink is a delightful beverage that combines the rich flavor of coffee with the sweet and tangy taste of cherries, offering a unique and refreshing experience.
Cold
Total time: 4 min
Easy
For 1 serving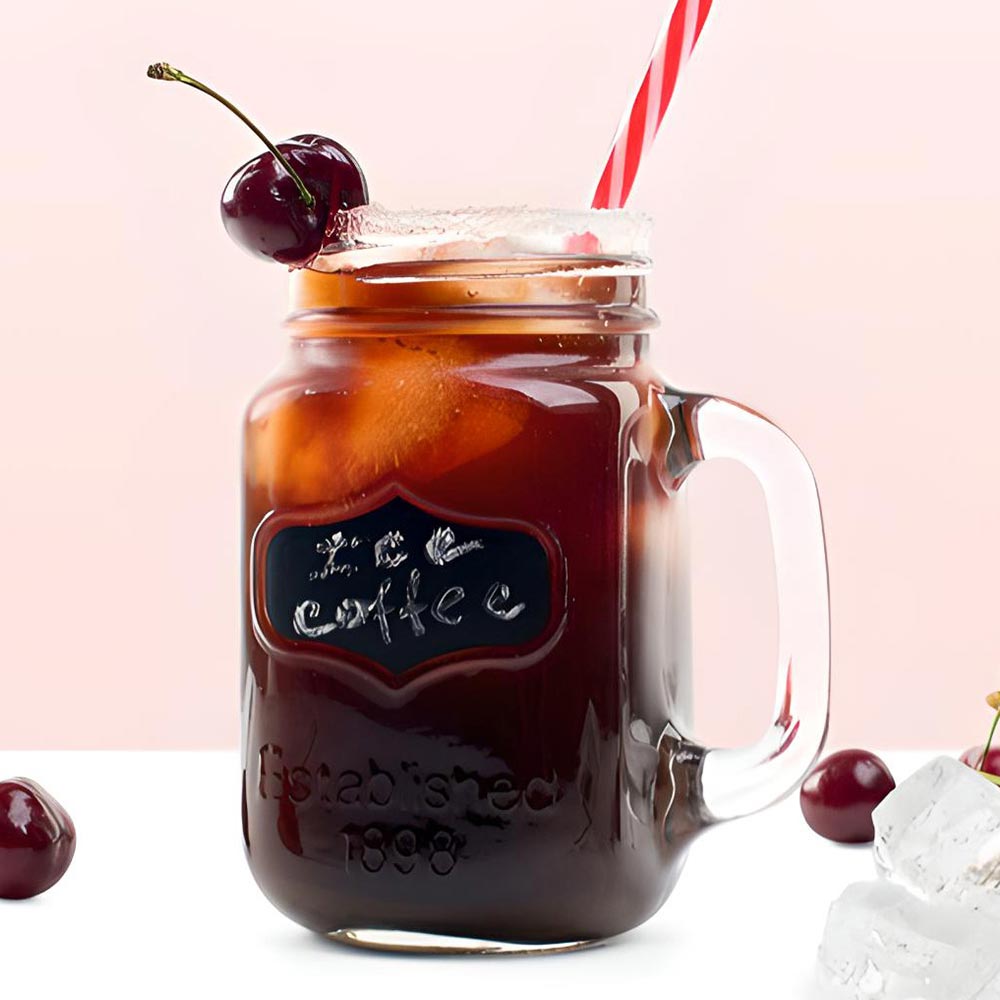 For your summer coffee you'll need
1 cup of brewed coffee
1 tablespoon of cherry syrup or cherry juice
Ice
Whipped cream (optional)
Steps to make a perfect coffee drink
Brew a cup of coffee as you usually do, cool it
Fill a glass with ice
Pour the coffee over the ice
Add the cherry syrup or juice and stir well
Serve with whipped cream (optional)
Remember that cherry juice is usually not as sweet as syrup, so you may need to add some sugar as well.
Like this recipe? Share it with friends!
Shop perfect coffee for this recipe