How to make a Coffee Glace
Coffee Glace is a chilled and frosty coffee treat, typically made with a combination of coffee, ice cream, and sweeteners, providing a refreshing and indulgent beverage perfect for hot days.
Cold
Total time: 5 min
Easy
For 1 serving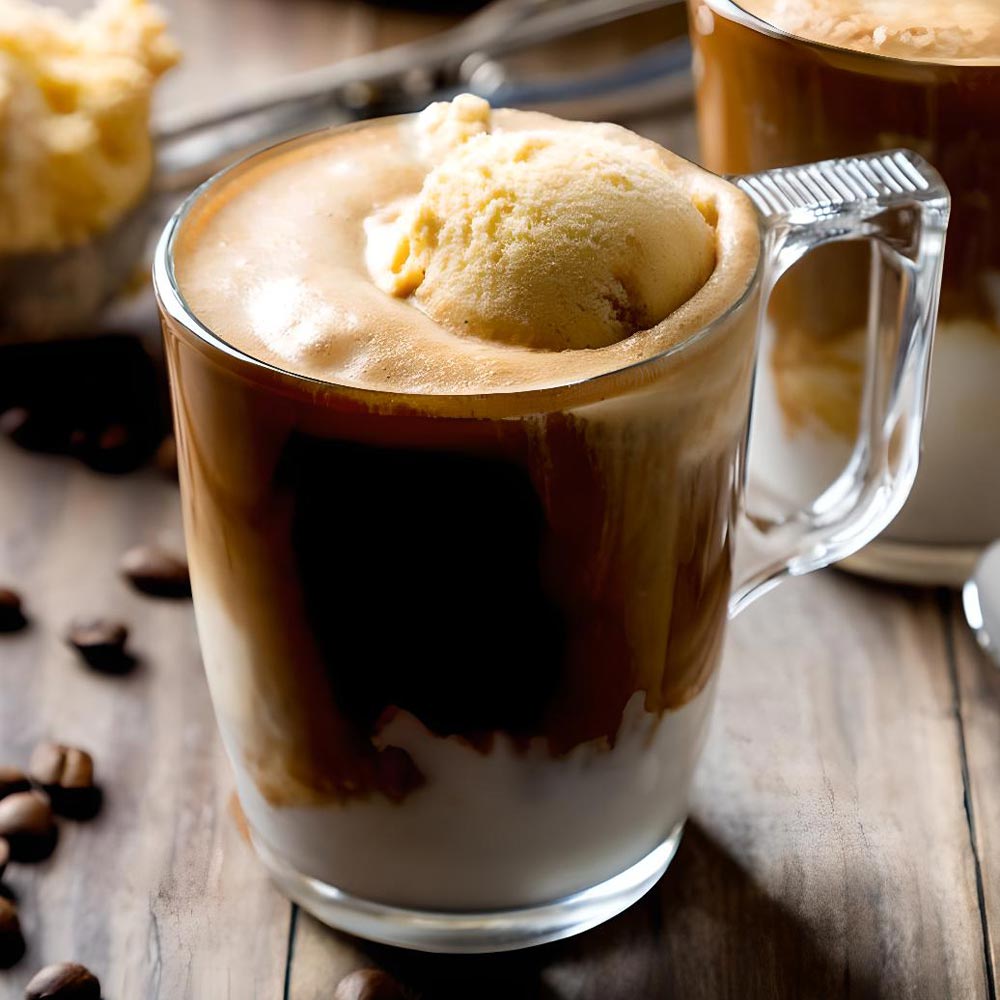 For your summer coffee you'll need
6 oz of your regular coffee (hot)
1 serving of vanilla ice-cream
½ teaspoon of caramel or toffee syrup
Steps to make a perfect coffee drink
Place ice cream in a cup.
Mix coffee with syrup.
Pour coffee over the ice-cream.
Depending on the season you can change hot coffee for the cold one and change ice-cream and syrup's flavor to your taste. You can also garnish it with whipped cream and chocolate drops.
Like this recipe? Share it with friends!
Shop perfect coffee for this recipe