Fanny pack seems to be everything we need for a convenient life. It is… well, convenient for all the small things we usually have with us. And if you ever wondered how we could do without it the answer is: we couldn't. Pouches attached to belts have been in use since antiquity: they are known in many cultures from Native American to European, from 5000 years ago till nowadays. And mind it, throughout the centuries its primary position on the front always served one purpose – to protect our valuables from thieves.
Did you know fanny packs have different names in different countries? That was expected of course, but still nice to know that you can call it a banana bag in France or a kidney bag in Spain.
However, most of its names are self-explanatory, we know it as a belt bag and shoulder bag, a chest bag and even a sling bag. There are so many ways for just one bag.
OUT bag is a great example of how you wear a single bag depending on your needs. Wear it in front, back or side, wear it across with position either front or back. Find your way or change it every day.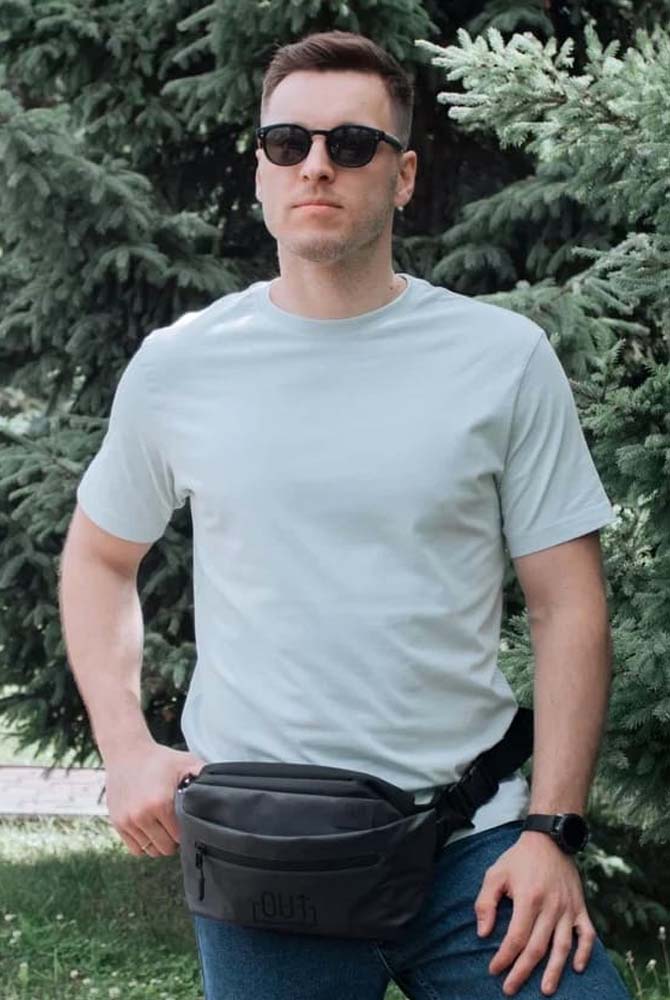 The bag has a much wider strap compared to most other alternatives, it splits the pressure letting you still feel comfortable even if you strap it up tightly. Safe buckles are both easy to fasten and reliable.
OUT bag design is stylish and minimalistic with no glittery charms and shining chains, it still looks genuine in the town. Black base will suit most of your wardrobe. By the way, have you noticed it is unisex? A nice try for paired accessories for you and your beloved ones.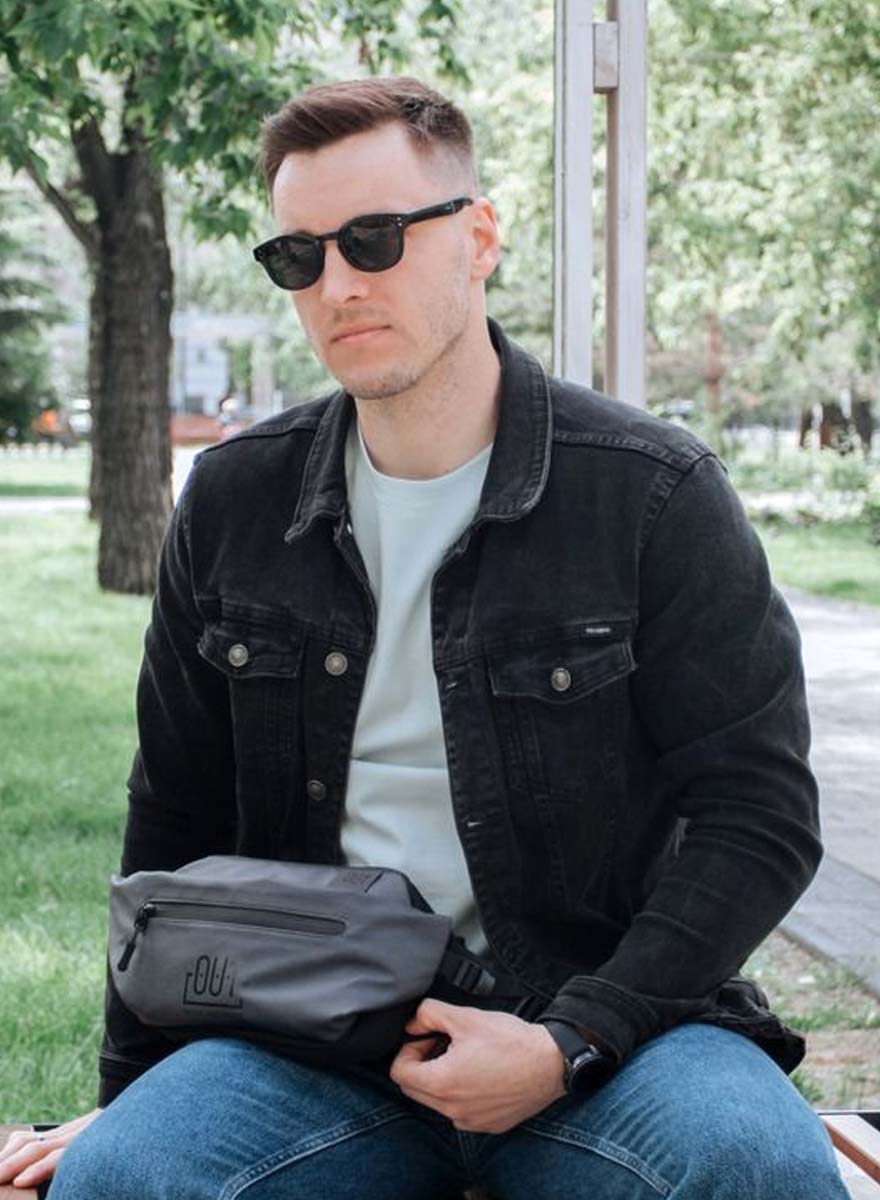 We take much more things with us than our ancient ancestors, so there are a bit more pockets in our modern belt bags. Just take a look at the main compartment. It has a zipper pocket, a velcro pocket and a keychain and still fits a 9.7 iPad or a 600 ml (20 oz) bottle. And there is still space for your purse and phone. Though it is a back pocket which is better to use for this purpose. It verges on your body which protects your valuables even more. Don't forget about the front one as well. It seems small or even fake but don't fall for it. You can put quite a lot inside, especially if you are ready for a little mess as this compartment enlarges by straightening the upper pucker.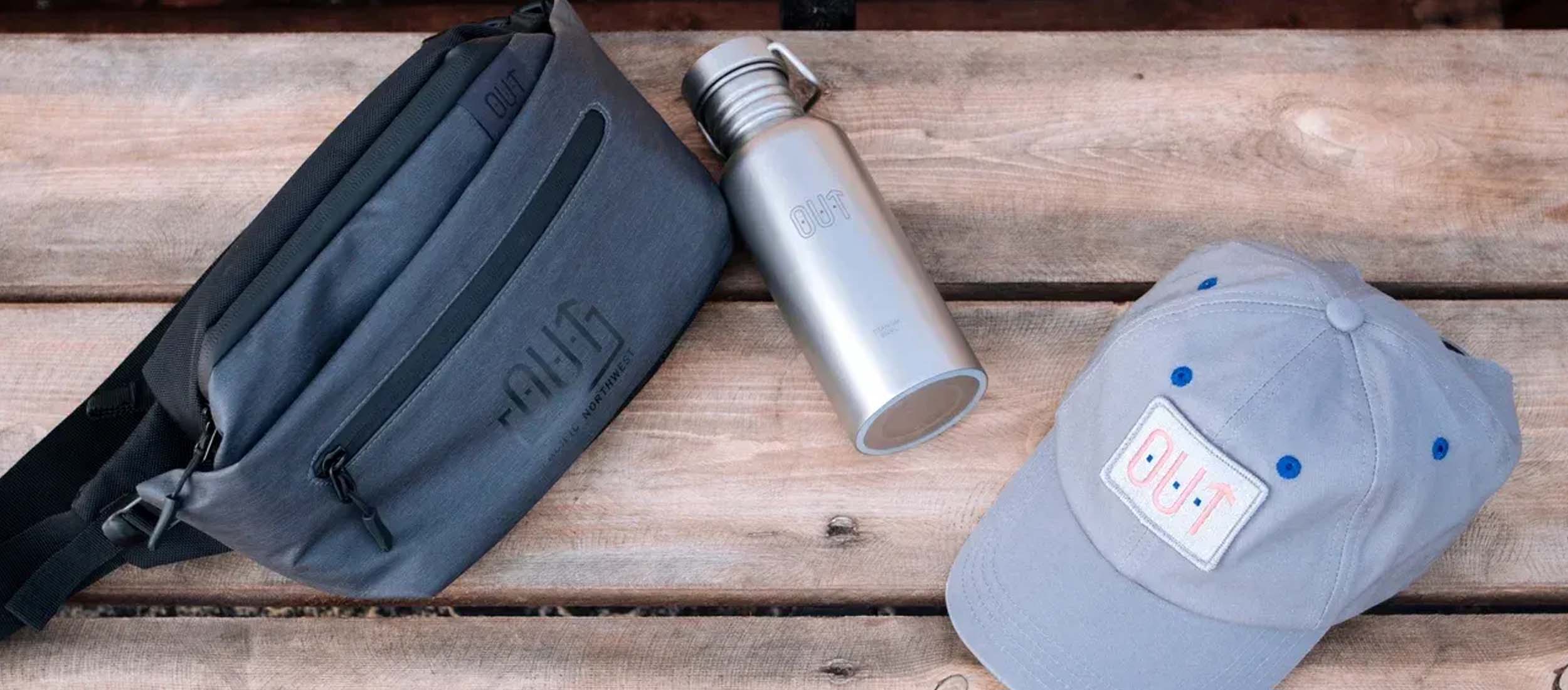 And now forget about the city, we're going outdoors! You might think that backpacks are the main gear for every camping and hiking lover... and you will be right. What else can fit inside itself a whole mini-kitchen, a tent and a supply of clothing for any weather? But what do you take with you when you have an opportunity to take off your heavy backpack and explore the surroundings? What do you take with you to get easy access to most necessary items? And what do you take with you when one early morning crawling out of your tent you decide it's a nice morning to start running? That's a waist bag with enough space and a firm strap. And an OUT bag would be a perfect choice to try all of these options.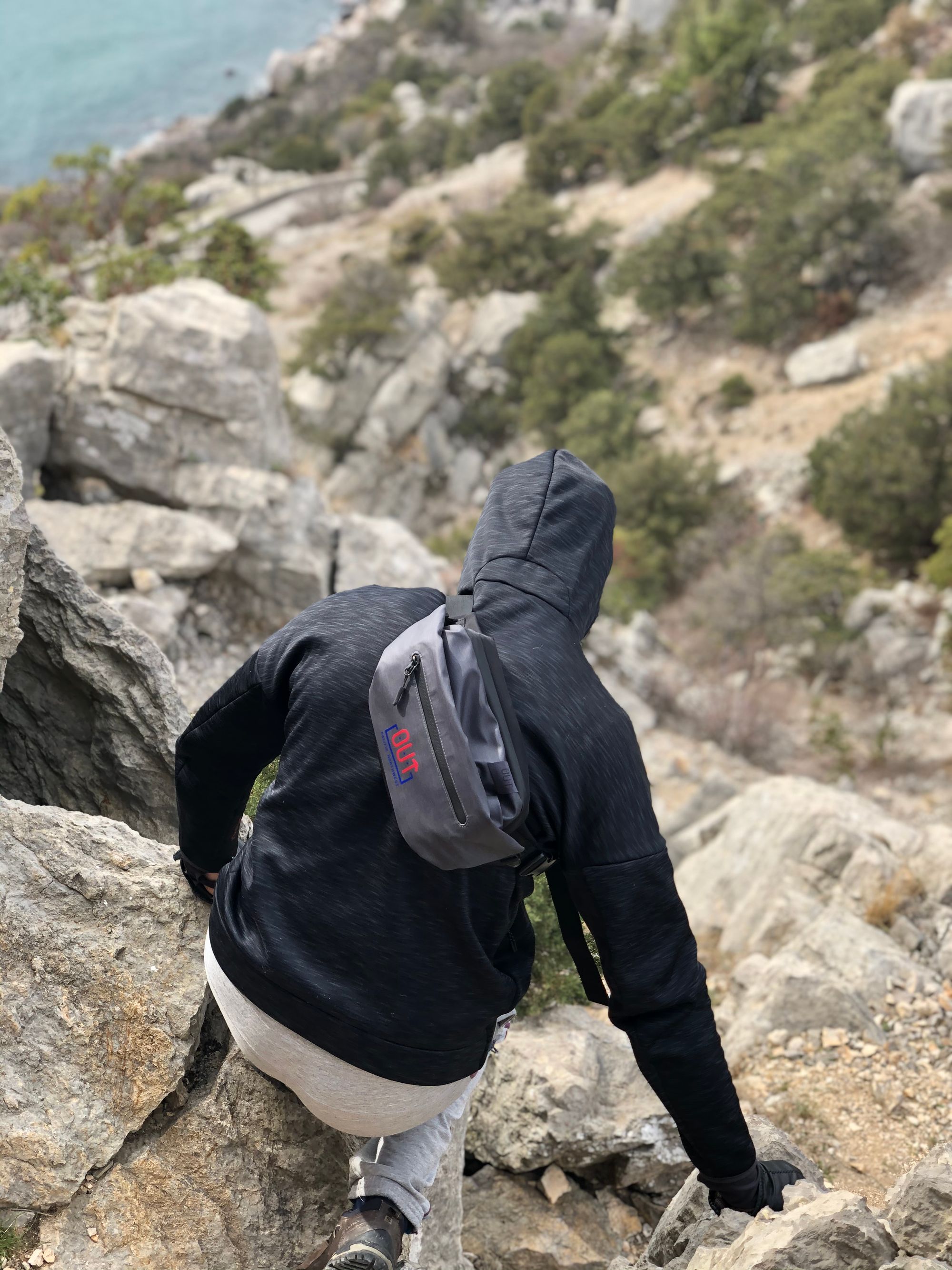 What is more is that you don't need to worry about the weather as the bag is water resistant considering both the material and zippers. Feel safe about all your necessities as they will remain untouched after your morning marathons.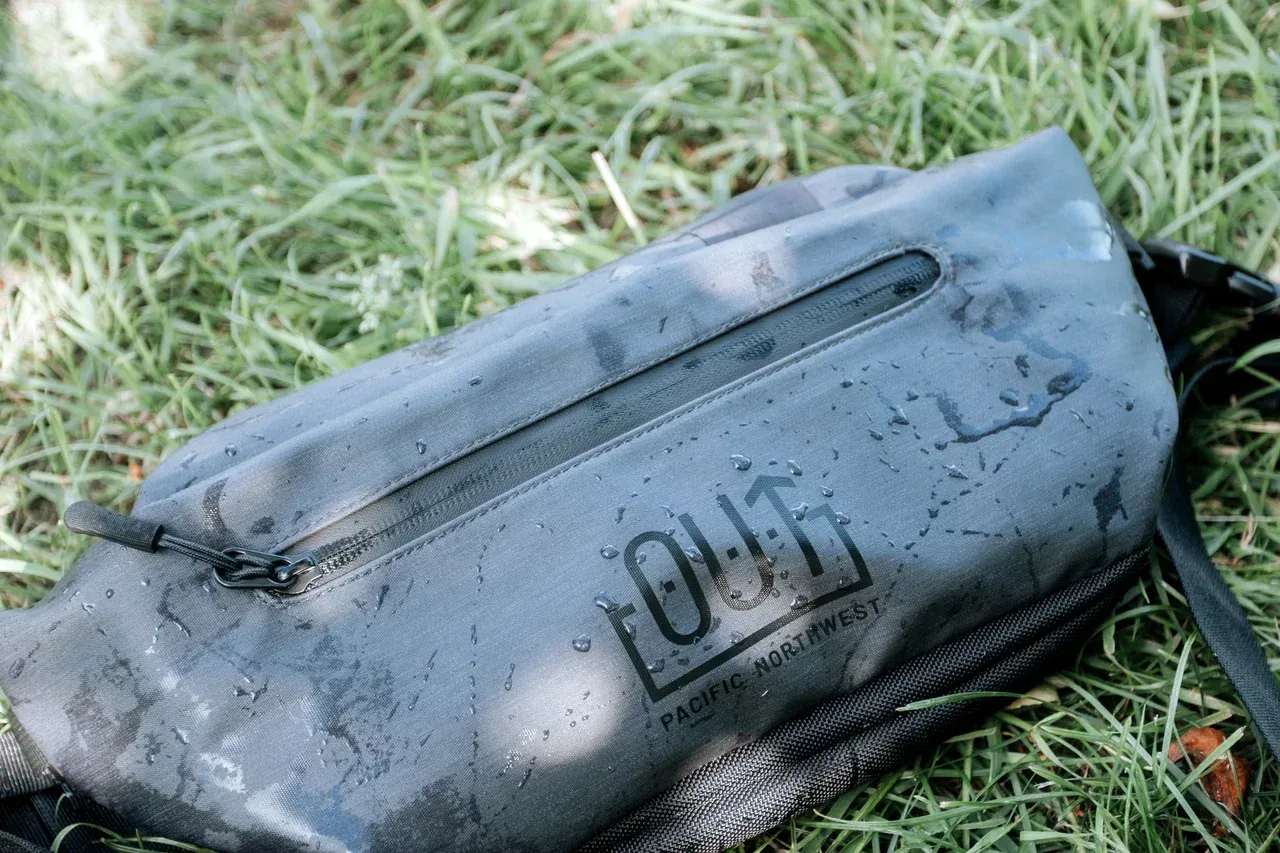 Our lives are different and our surroundings are different: today is not like it was yesterday. We have many events and many occasions and it's not easy to be prepared for each and every one of them. Give yourself a rest at least at this little thing as to where you will put all your things the next time you go out. Take an OUT bag wherever you go and make it an adventure even if it's only a 5 minutes walk to your nearest grocery shop.